Something About the Name Jesus...Encouragement
No matter the things that I am going through, no matter the way that I am feeling, no matter the pains that I may be dealing with... if I can just bring myself to call on Jesus' Name... I am immediately provided comfort. With this being said, if you notice, I emphasized that "if I can just bring myself" to call His name, I am immediately provided comfort.
Why does it seem so hard to call Jesus' name in times of discomfort?
1 Peter 5:8 Be alert and sober mind. Your enemy the devil prowls around like a roaring lion looking for someone to devour.
It is not anything of your doing that makes it so hard to look to God in trying times. Satan rejoices in times of your suffering. Your discomfort, pain, and struggles draws Satan like a lion to it's prey and he will amplify this emotion making it hard to think of anything else! So it is important to get into the habit of calling out to Jesus in the smallest of things so that when times get really tough you will be able to "bring yourself" to call on the name of Jesus, thus, overcoming the overwhelming desire to be devoured by your trials and tribulations... or the devil.
Although I know that Jesus is involved in way more of my life than just the provision of comfort, the peace that He provides is what ultimately lets me know that the God I serve is more real than ever. A person could love another person and calling that person's name will not provide them the immediate comfort that calling Jesus' name will provide in the time of trouble. Don't believe me.. just call on the name of Jesus when something goes wrong in a day. Don't use it in vein... but genuinely call His name in the efforts to seek comfort. You will notice that although the situation that you are in may not change, you will feel better about it.
Why does it seem that things work out so much better when you do call on him? Why does calling on Him make you feel better?
See... this may be a bit tricky for me to explain but I know by depending on God we will figure this out. We are spirit beings... our flesh can only take us so far but it is impossible that by our strength alone that we are able to endure the battles of the spirit (Ephesians 6:12).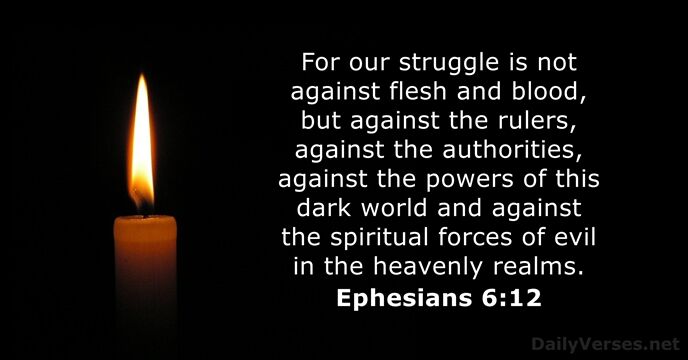 We need God. So God is always working in us to ensure that we are able to endure the things that the flesh has not been built for - the spirit element. His comfort is the initial gift to us in the flesh -hence, that feeling of peace - that he provides before he begins his work within us, by also using us, to diffuse whatever the spiritual situation is at hand. So he comforts you, then prepares you, then uses you to handle the situation exactly the way he wants you to. Don't believe me... Review the scripture below...
Phillipians 2:13 For God is working in you, giving you the desire and the power to do what pleases HIM!
This scripture also answers that second question.. "
But why does calling on Him make you feel better?"
It always makes one feel better to do what pleases their Mother or Father... so just imagine how it makes one feel to do what pleases their Master, their creator, their heavenly Father.
As far as for the situation that you are enduring in this time that His name will provide you comfort, you also need to check yourself. Normally when pushed to a point of frustration, it is usually best to take a step back and just observe. Whether that observation is within oneself - you may have been trying to control something that you have no control over - or the observation is over another person or situation, furthering your faith by depending on God to resolve your issues will add to the success of your comfort. Allow the Lord's will for you overwhelm your life in all areas. Whether success, love, relationships... seek comfort in God.
Scripture reads that "you will keep in perfect peace those whose minds are steadfast because they trust in you" (Isaiah 26:3).
When referencing scripture, we are also referencing God's promises to us. Someone once told me that this is why God doesn't speak often because he knows that he has to stay true to His word... hmm. I said that to say this... it's nothing wrong with giving God a gentle reminder that, "Lord, remember you said that if I remain steadfast in my trust in you that you will provide me with perfect peace! Well... i'm waiting on you (tapping my foot with hand on hip...lol). Watch how your situation turns around...
God bless you and thank you for reading