The Widow's Oil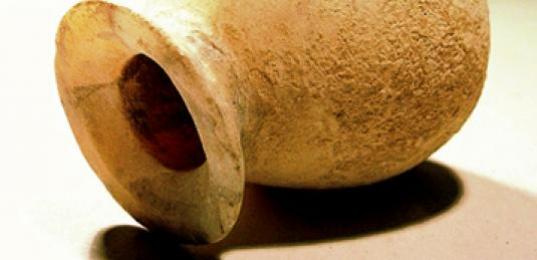 As this day has gone by I have had struggles with fatigue, exhaustion, anxiety, and depression. I can barely recall a smile and I have only just sung for the first time today... that was only to aid my children in sleep. The small voice of my most common visitor rang in my head for the most part today repeating, I have had enough... I have had enough... I have had enough... This is a voice that I am usually able to defeat with a simple prayer, however, today, I related to this voice, I sympathized with it's words, and I truly had begun to feel that enough was enough.
Confession...
I said a bad word this evening... yes.... in the sense of profanity! God please forgive me and guys please pray for me!
I knew that I had breached my everlasting contract with God and this action was something that I would have to face so I decided to nib it in the bud at that very moment. I knew I was overwhelmed, frustrated, exhausted, and irritated above all but it was no reason for me to allow my tongue to be so untamed. As I had stricken myself to silence, I began to listen... listen to God. In the same token, I was still thinking... "I have had enough...."
Reality Check for Single Mothers
Please allow me to encourage you with a bit of wisdom. It is not easy for single Mother's. It wasn't easy in the past and it will not get any easier in this day. I realize that when I am going through my most trying struggles, it is the time when NO ONE can be reached. I believe I mentioned this before in another blog that I will quote for you at a later day. There is a spiritual reasoning behind this but I want to sympathize with you for a moment.
1. In the eve of the night when your child has a fever and you have no medication to help break the fever... you will try to reach out for help, but it is highly likely that you will need to get up in the middle of the night, wrap up your fever ailed child, and make the trip to Wally World (Walmart) on your own... it's sad... but what's the alternative? Yeap... another Single Mom Sacrifice
2. While working your job in hopes of making a decent living for your children and the nurse calls from the child's school because your child has fallen off the monkey bars. It's a possible concussion so they need you to pick up your child within the hour!!! No problem though.... this is what you have emergency contacts for... but wait... Nobody can be reached!!! What is going on??? Yeap... another Single Mom Sacrifice
3. Or... what about simply taking a quiet shower or bath. For the night that you've had with the fever and the day that you've had from missing a half-a-days (kuntry dialect) work and babysitting the lump that your child now displays on his/her head... shouldn't a peaceful shower be the least you could afford.... Well in my case, my shower time is also the time my daughter decides to vent to me all of the drama that unfolds in her days of school... Again... another Single Mom Sacrifice
4. How about the dinner that you forgot to prepare in the midst of all of this chaos... now the children are asking, as you are defrosting the cow, if dinner is ready yet. So instead of putting yourself through this torment you shell out $20 just for a piece of mind.... You pick... Micky D's, BK, "Pizza Pizza," or Hot pockets from Walmart... Single Mom Sacrifice
5. Thinking of picking up the bottle of wine.... time for some relaxation...
Nope... put it down.. you have to be up at 7 in the morning... You birthed some living alarm clocks and the wine will only leave you with a lingering headache! Nice try though.... Single Mom Sacrifice
Go ahead... give it the Heisman
6. Girls day! Yeap.... girls day... forget night, you know how hectic it is to find an overnight sitter. As if I would trust one enough anyway to actually leave my children. Well don't worry, it still won't pan out, I am sure you sitter has already set her calendar to cancel the date anyway. But you already knew this... Hand clap for yourself.... Single Mom Sacrifice
7. That trip to the salon that you have been promising yourself... Adding up the bill seems reasonable but it also seems more reasonable to either put that same money into food or into a savings bond for your children's future... Yeap... Single Mom Sacrifice
Now that I have sympathized for a moment, the reason that it is hard to get into contact with people in your desperate time of need is because this is the time that God wants you to lean on him more than ever! He wants to know that when you are backed against a wall, you will seek him. Take this as a test of Faith and just point up to the sky and say "I see you God." Watch how the situation plays out from there! ;-)
Back to the topic of the post....
As I was thinking for the most part of the day that I was at my limit with everything, God kept placing on my spirit this woman who had two sons that she was forced to raise alone. This woman was married to a God fearing man but he died and left behind many debts which then were passed on to her... Debts that the creditors sought to take her sons in repayment of them. This was all that I knew of the story, I could not recall where the story could be found or the outcome. So I began to do what I do best....
GOOGLE!
!! The story that I found that was most relevant to what God had placed on my heart was the story of "The Widow's Oil," found in 2 Kings 4:1-7.
But what was God trying to say to me... I am not a widow, no one is trying to take my children... what is it that this has to do with me?
So as of now, I am certain that God is upset about the wordy dirty that I used earlier... But then, I realized. As I go to God, he is always prepared to hear my request or concerns... and my request are mostly on behalf of my children. See this Mother did not seek for her own needs, she sought for the needs of her children. Elisha knew her husband was a God fearing man, yes, but he also knew that the wife was seeking helping in the honor of her husband's service to God. Thus, indicating her belief in Him! So Elisha allowed God to use him to minister God's blessing onto this woman. However, in my case, God uses the Holy Spirit that dwells in me to minister the blessing of his word and promises onto me. From this scripture the Lord has told me and also all Mothers and Fathers that find themselves at this crossroad that I have endured today.... you are the vessel.
Unfortunately, however, you are the empty vessel in this passage. I am the empty vessel in God's Holy Word.... but you can be filled!!!!
When God asks you your needs, he already knows! God had placed on Elisha's heart the exact resolution to the Widow's troubles. "How can I help you, what do you have in your house?" V2.
Step 1. Be open and honest with God about your needs. Do not modify and do not filter! He already knows, he's just waiting for you to ask. Now you are on the way to your vessel being filled.
Step 2. Because we are connected to Christ our Lord through the Holy Spirit we must actively pray and study His Word. This is how God will communicate with us. The answer that he has for you may be already written, you just have to give him the opportunity to show you where. So open your Bible in this time of need and see what He has for you
Step 3. Do what He says!!! Yes, obedience
v. 5. After the widow received instruction she immediately left Elisha and shut the door. There was no questioning, no rebuttal, and no complaint...
I'm sure what Elisha asked her to do would have been humiliating.... going door to door seeking vessels or even sending her children to beg for the empty vessels. In hunger, even today, it becomes embarrassing to even ask for a meal. But she was desperate! Which brings us to step 4
Step 4. Be desperate in your prayer, your request, and your actions! How much humility are you willing to show to be a recipient of God's favor in blessings?
Step 5. Once God begins to shower you with the things that you have been praying for... take your fill for you have found favor from the most High! I am so excited to see the way God will grant me the desires of my heart!!! I pray that it knocks me off my feet... lol! I pray that yours is coming as well.
Step 6. Now that He has filled your vessel... Rejoice in the Lord always, and again I say, Rejoice Phil 4:4
STEP 7. Do not forget who has blessed you with all of these things... Scripture says.
In the end of all of this, what God was saying to me was that if I depended on my strength alone, I will always fall short.... If I depended on my provisions alone, I would always run out. The moment I try to do all that I do as a mother of two, a homemaker, and a career woman, without him, I will always feel like I have had enough!
I am the vessel and he has the oil.... his provisions are an endless supply!
Depend on God and he will see us through.